About us
Vision
At DataOne Asia (Thailand) Company Limited, we believe that technology can make lives better. As digitization becomes the pinnacle of the creation of customer's delight, we are proud to help our customers enhance business productivity and engage their clients in a more meaningful way. Our vision is to be the most trusted IT solution consultant and business partner for digital leaders today.

Mission statement
Our mission is to empower organizations in Thailand to succeed through reliable, efficient, innovative and secure IT solutions. We will continue develop our organization and our IT talents to deliver new innovations and values to the industry in Thailand and regionally.

Our Core Values
We believe that listening to our customers is the key to continuous improvement and sustainable growth. Hence, we have engrained the core corporate values of Determination, Ownership, Network, and Expert in everything we do. From finding out what is the customer's jobs-to-be-done to design and execution stages, our team is committed to putting customers first and getting their missions DONE.
D
DETERMINATION
O
OWNERSHIP
N
NETWORK
E
EXPERT
What work we do ?
DataOne Asia (Thailand) Company Limited is an end-to-end ICT service provider serving various sectors such as BFSI, hospital, telecommunication, retail, and government agencies. DataOne provides subsystem outsourcing services that meet international standards such as ISO 20000-1 IT Service Management and ISO 27001 Information Security which let enterprises focus on its core business.

Digital Banking and Payment
Embrace digital banking to improve customer experience while increase financial inclusion in the digital financial era

KYC & Fraud Management
Detect financial crime across payment channels and reduce cost of operation and maintenance with powerful proactive risk management platform

IT outsourcing services

Application hosting and monitoring

Network buildout and monitoring

Threat Intelligence

Vulnerability management (scanning and pen test)

24x7 Help Desk/customer support

Network and Infrastructure Solution
Enhance your enterprise network with automation and Intelligent Infrastructure Solution

Cloud Technology Platform
Enable cloud analytics for business value creation and accelerate your data-first enterprise strategy moving with real time data processing.

Insurtech and Medical Solution

Widen your ecosystem partners and improve customer experience with core insurance platform that supports open architecture and integrated data analysis

Cybersecurity / Compliance

- Cybersecurity advisory services
- Cybersecurity SI
- Cyber awareness and training

Digital Workplace

Equip your workplace with business productivity applications that streamline your operation and increase overall productivity such as electronic documents, workflow management

Blockchain applications for enterprise

Cross-identity verification platform enabled by blockchain technology
How we do it?
Customer Centricity
Experiences
With more than 20 years of experiences, we have cultivated long term relationships and gain in-depth customer insights
People
The continuous training for our talents ensure they have the right knowledge and capability to deliver highest quality of service to customers
Digital Ecosystem
We continuously invest in R&D and build strong alliance with our technology partners be at the forefront of innovation while localizing to fit with customer's context
Integrity
We have the management systems and follow the best practices of international standards for enterprise risk management and quality assurance
Data one story
1982

SVOA was founded with the vision to be Thailand's leader in the Information Technology Industry, with the goal to contribute to the prosperity of the nation's ecosystem. We are the pioneer distributor of microcomputers and office automation system in Thailand.

1990

Established strong partnerships to create leading payment processing solutions including an integrated EFT processing and ATM switching system solutions to the banking sector in Thailand.

1993

Became the market leader for ATM switching in the BFSI market, with more than 90 percent of market share.

2003

Expanded to Value Added Distribution business (VAD) of World-Class Network and Security solutions for enterprise Key capabilities include: consultancy;
installation;
technical support;
and training.

2006

Acquired DataOne Asia (Thailand) Three main focuses are:
• System Integration
• Value Added Distribution for Network and Security solutions
• IT outsourcing projects

2013

SVOA was founded with the vision to be Thailand's leader in the Information Technology Industry, with the goal to contribute to the prosperity of the nation's ecosystem. We are the pioneer distributor of microcomputers and office automation system in Thailand.Upkeep integrity and quality through good governance and compliance to industry standards ISO9001, ISO20000, ISO27001

2015

Customized the ATMs and switching system to support EMV chip cards according to the EMV mandate from Bank of Thailand to heighten the security in card usage at ATMS

2017

Enabled new digital payment standards and usher in the digital banking era in alignment with National E-payment initiatives, with the objective of improving national payment system efficiency, financial inclusion and economic activity in general. We have worked on projects such as Promptpay, EDC expansion and E-Tax & E-Receipt.
Leadership Team
Words from our Executive Chairman
Adisorn Kaewbucha
Innovative technology has found its way into every aspect of our daily lives like never before. Artificial intelligence, for example, will soon allow companies to be able to learn how to solve complex problems and adapt to their environments. It would become the most disruptive technology.
While new innovations emerge at a rapid rate, their life cycles are becoming shorter and shorter. This paradigm presents a great challenge to companies selecting technology and commercialization processes. Resource preparation and time-to-market become crucial in the delivery of service. Personnel readiness also enables more personalized services to ensure that the R&D investment does not go to waste.
Choosing the technology for your digital transformation, while exciting, may be challenging. Several age-old factors should always be considered when selecting a technological tool and a partner:
· Ability of the application or system
· Stability/Reliability/Integrity/Availability
· Security
· Scalability
· Accuracy
· Accessibility
· and Serviceability
At DataOne Asia (Thailand) Company Limited, we have an integrative management approach to combine the old and the new, in terms of technology, innovation, management, and employees to deliver long term values to our customers. We will continue to conduct business under a good corporate governance framework and maintain our integrity for our customer, partners and employees whom we consider family members.
DataOne will continue to develop and deliver IT solutions for the betterment of society and deliver sustainable values for "DataOne family".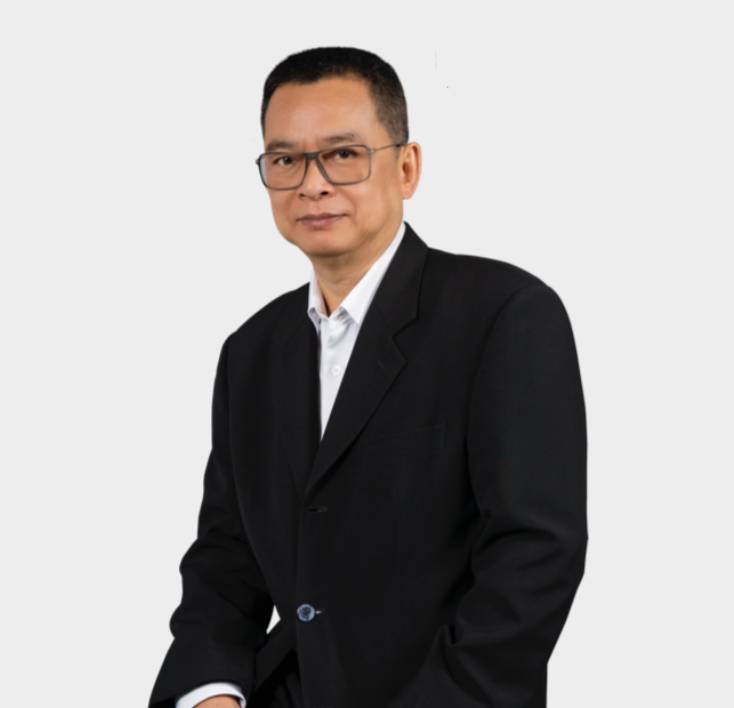 Adisorn Kaewbucha
Executive Chairman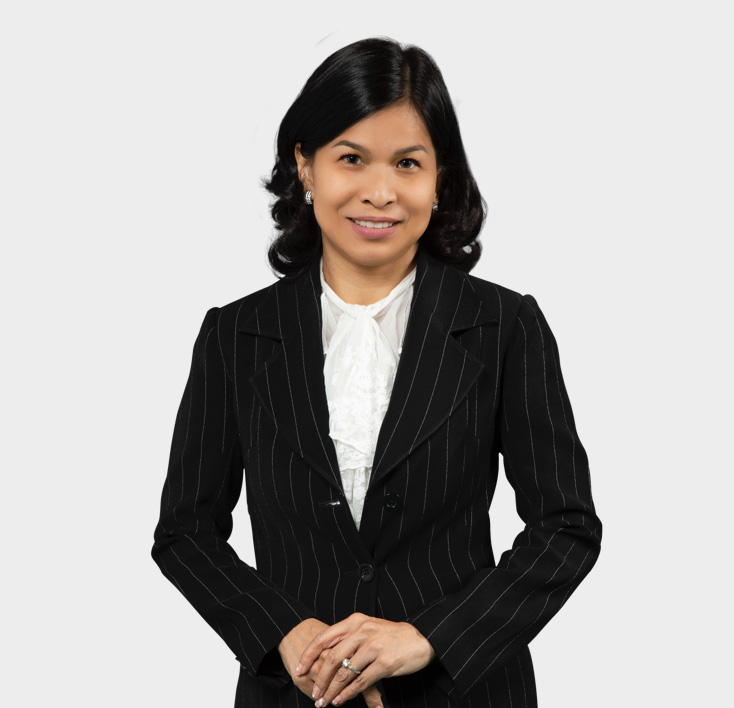 Amy Sochipun Vajropala
Chief Executive Officer (CEO)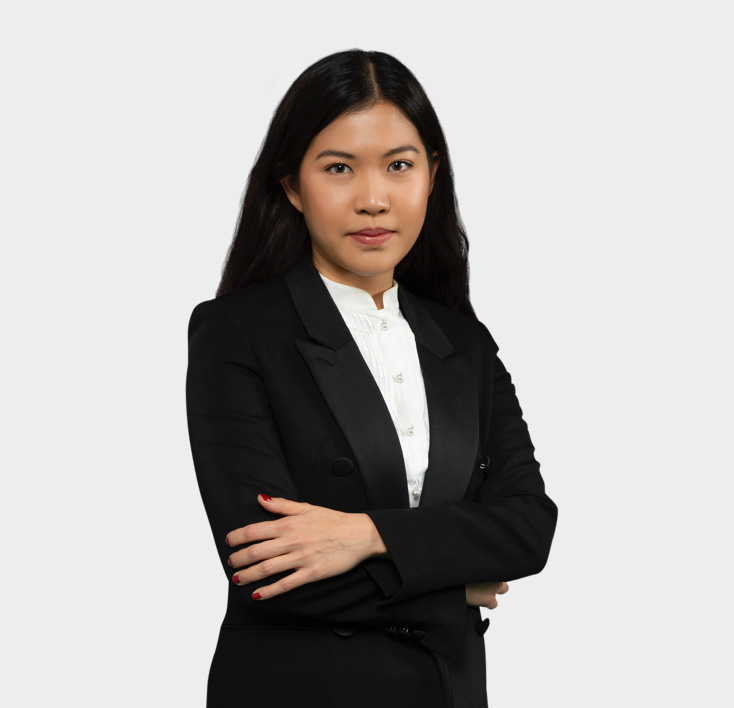 Pilada Intanate
Chief Operation Officer (COO)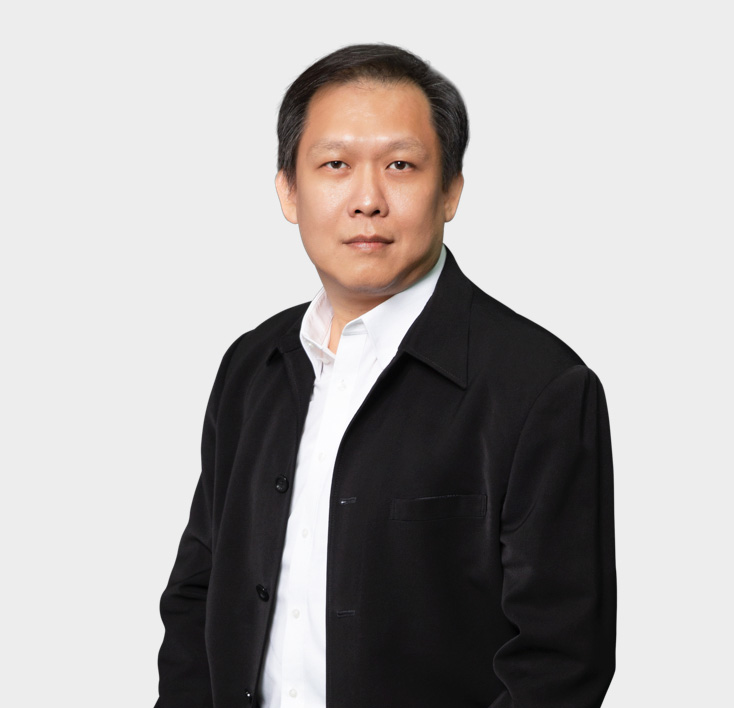 Sontichai Nakorntup
Chief Commercial Officer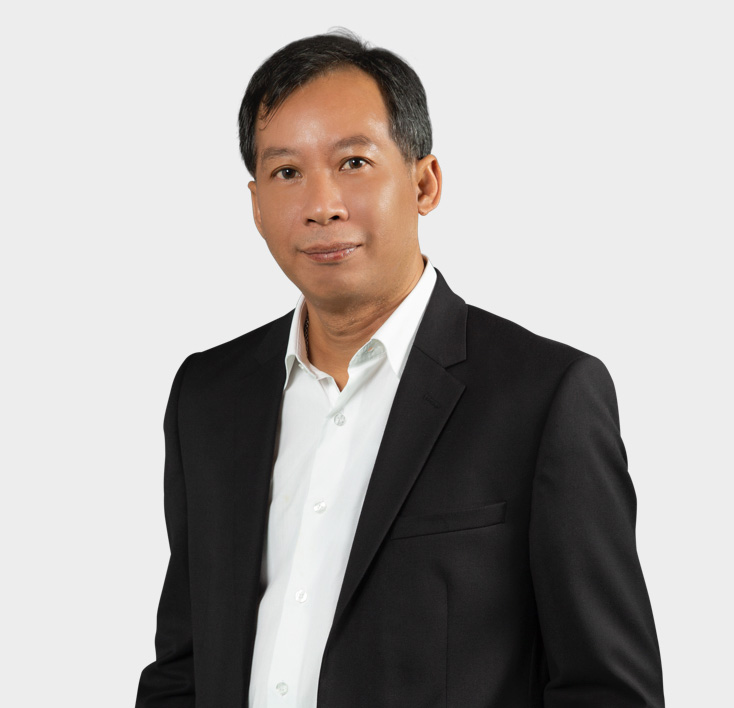 Pittaya Lohasuwan
Chief Technology Officer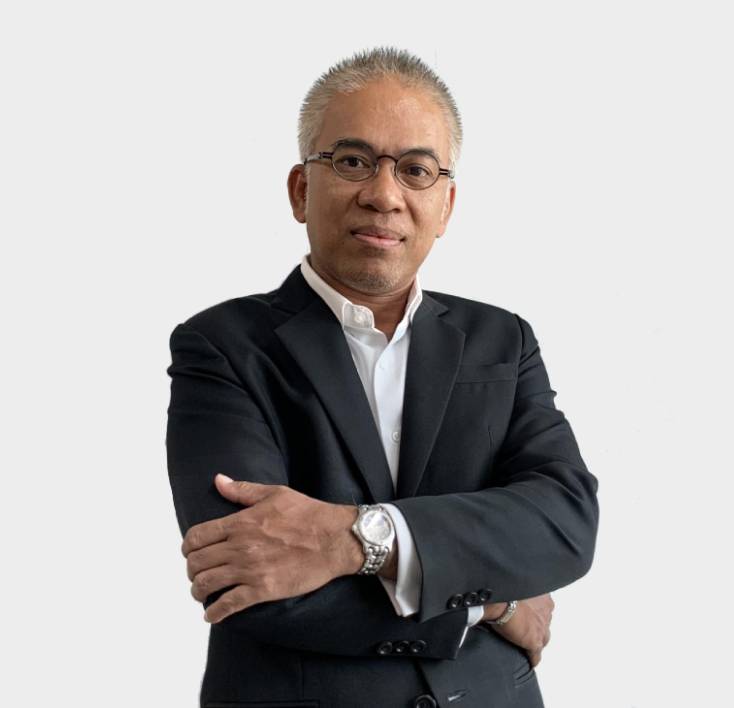 Sumpun Pongpanich
Chief Project Management Officer
Awards and Achievements
Others significant awards:
2017 Government Housing Bank: Best ATM outsourcing provider awards

2013 Best Performing Reseller of the Year 2013

2012 Best Reseller Enterprise Group "HP Non Stop" / Hewlett-Packard (Thailand) Limited